Bangalore Super Division
Calcutta Premier Division*
FAO League
FAO League 2019 SEASON
Organised by Football Association of Odisha
FAO SUPER CUP
The top four teams of the Diamond League, the top three teams of Gold League and the winners of Silver League would be promoted to the FAO Super Cup which is a knockout competition.
FORMAT
The FAO League has three tiers – Diamond, Gold and Silver. 
Diamond League has eight teams, Gold has six and Silver has 10 teams (divided into two groups of 5).
The team at the bottom of the Diamond League Table after a single leg league season gets relegated to Gold League and the Gold League Champion gets promoted to Diamond League. 
Similarly, in the Silver League, the group winners of each group play in the final and the winner gets promoted to Gold League while the team at the bottom of the Gold League gets relegated to Silver.
Goa Pro League*
Guwahati Super Division League
Guwahati (GSA) Super Division League
ASEB SC are the 2019 Guwahati/GSA Super Division League CHAMPIONS!
FORMAT
After the single-legged league season ends, the top four teams play in the Championship Round while the bottom four play in the relegation round.
J&K Premier Division*
2019 SEASON
August 4th Updates:
J&K Bank defeated J&K Police 4-0
August 3 2019 Updates:
Lonestar Kashmir FC
and State Football Academy played out a 1-1 draw.
J&K Bank defeated Iqbal Sports 1-0 to remain unbeaten and top Pool A
AG's XI vs Maharaja FC postp. due to floodlight issues.
August 2 2019 Upcoming Fixtures/Schedule
Kerala Premier League
Manipur State League
2019 Season
This is the 13th edition of the Manipur State League.
The tournament will be played on a home and away basis.
Mizoram Premier League*
Punjab State Super Football League*
2019 Season
The teams are divided into two groups of five teams each.
Winner of each group and the runner up go into the semi-finals.
The four teams in this season' semi-final are Minerva Punjab FC, Kehar SC, Punjab Police and Dalbir FC.
Rajasthan State Men's League
2019 Season
JECRC Club Football are the WINNERS of the first ever Rajasthan State Men's League!
They won their final league game against Mewar FC by four goals to two to clinch the 2019 title.
The Rajasthan Football Association will recommend the winner to be an entrant into the 2nd Division League.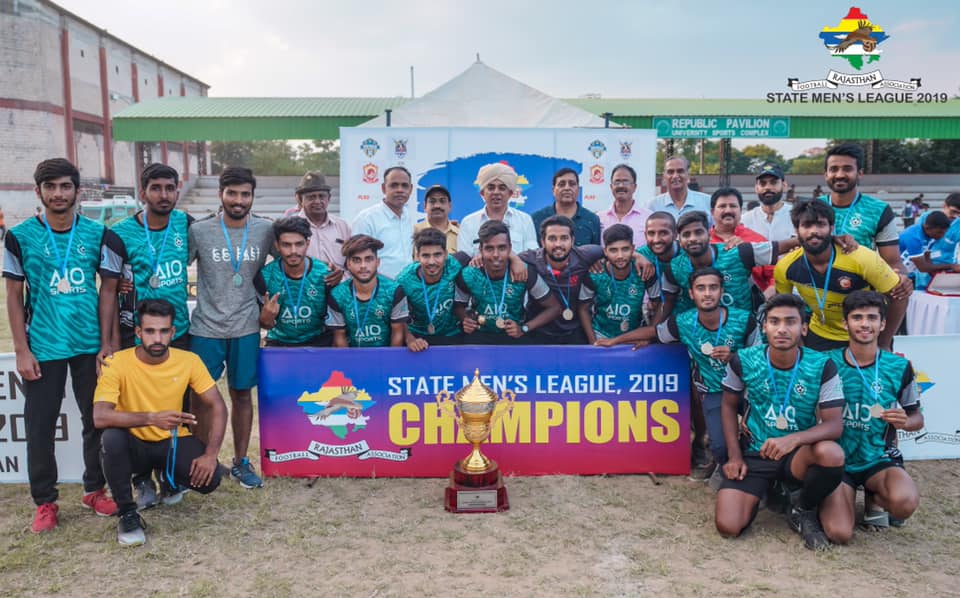 Shillong Premier League*
2019 SEASON
August 6th 2019 Updates:
-Shillong Premier League 2019 starts on August 20th 2019
-Pure league format
-The teams can register a max of 30 players, four of whom should be U-18. One U-18 player should also be in the playing XI.
-Teams can also register three foreigners of which two can be on the field at any time.
Sikkim Premier Division League
2019 Season Updates:
All the matches will be played as per AIFF norms at Paljor Stadium.
Duration of the match will be 45-10-45 minutes.
First match will kick off at 12pm and the second at 2pm.